Corona emergency ordinance effective
The Free State of Saxony has published a new corona ordinance, effective from 22nd November 2021. It contains adjustments that also affect religious and congregational life.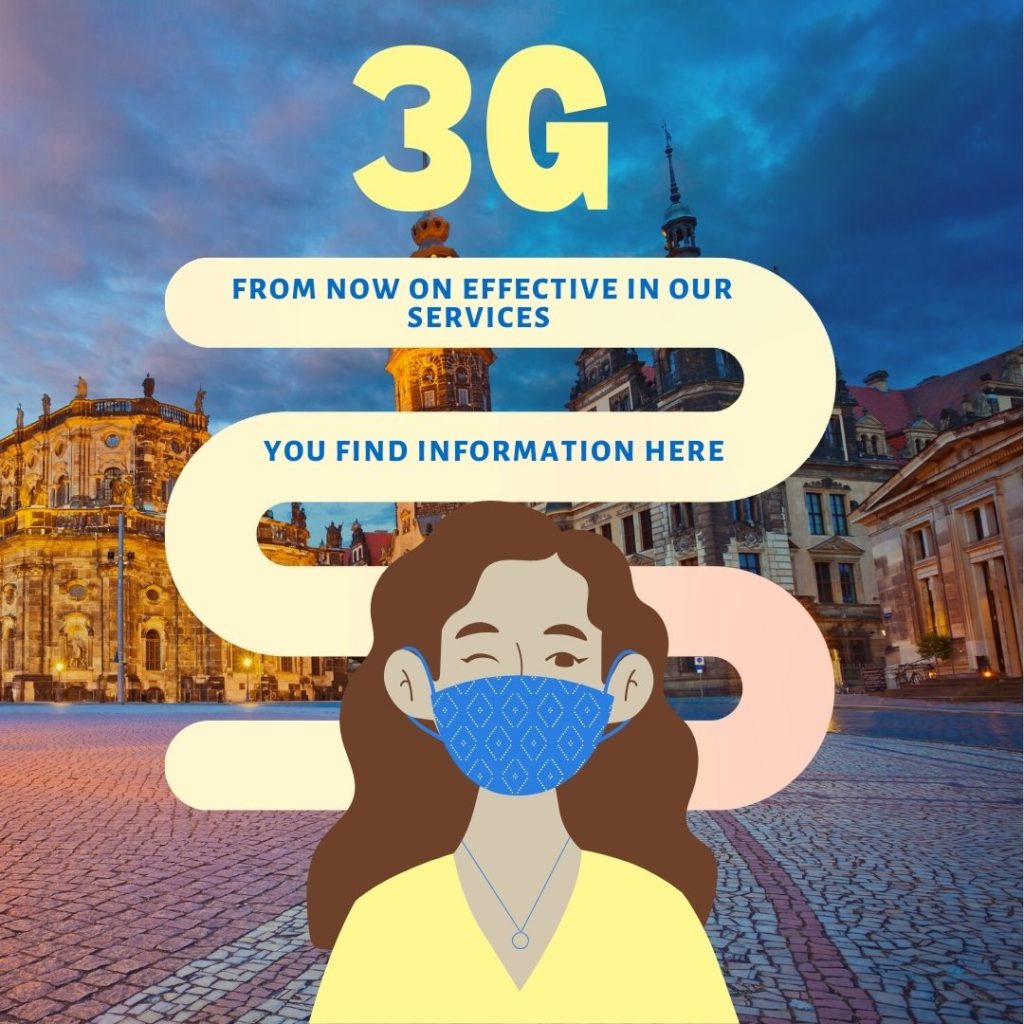 From now on, every one has to present a 3G certificate of any sorts before entering a Network Church gathering. The certificate will be checked by a staff member and confirmed via signature on the contact tracing list. Next we explain in short what 3G actually means:

Vaccinated (geimpft)
When you have received a Corona vaccination, the date of the second shot needs to be at least two weeks ago. The Corona vaccination must be verified by a vaccine passport or a digital certificate. You need to have an identification document with you in either case.
Recovered (genesen)
If you were infected with the Corona virus, a medical certificate can prove it. This certificate must not be older than six months.
Tested (getestet)
Whoever is neither vaccinated nor recovered needs to present a valid negative Corona test that is not older than 24 hours. It is also possible, to bring a quick test yourself and to run the test directly under observation on site.
Hygiene regulations
Our current hygiene regulations concept can be found here.
Our statement to approaching the Corona ordinance in the Network Church (in German)
Please, let us together be quick to separate essentials from unessential things.
Here, we do not gather to discuss politics or medical evaluations of the situation. However, we are here for Jesus, to love him, worship him and to act in the sense of him – that is our common goal.