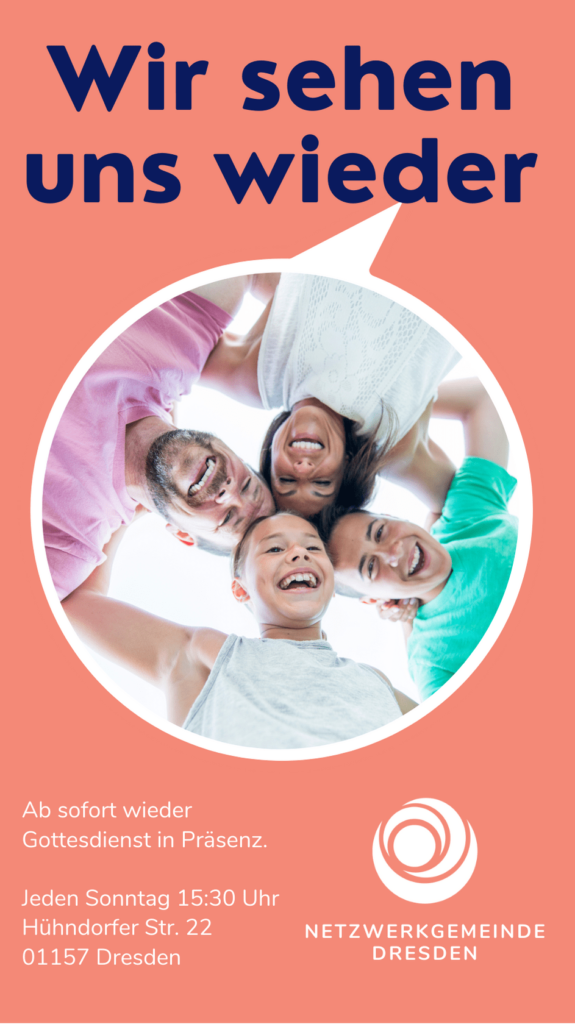 New time – new location
Finally, the time has come
Network Church Dresden is going to have meetings with attendance.
We are overgrateful to move towards attendance. In addition, with these meetings we can bring our new location into the loop.
For the first time, we are going to meet at Methodist Church on Hühndorfer Str. 22.
Furthermore, our service is at a new time of day: we are meeting at 3:30pm for worship, witnessing, sermon and fellowship.
This postponement contains advantages and disadvantages. Basically, we see this step as the first of many in bridging a time of a couple of years. At the end of bridge, we will have our own facilities, where we can celebrate Sunday service midmorning.