Church hike on 2nd April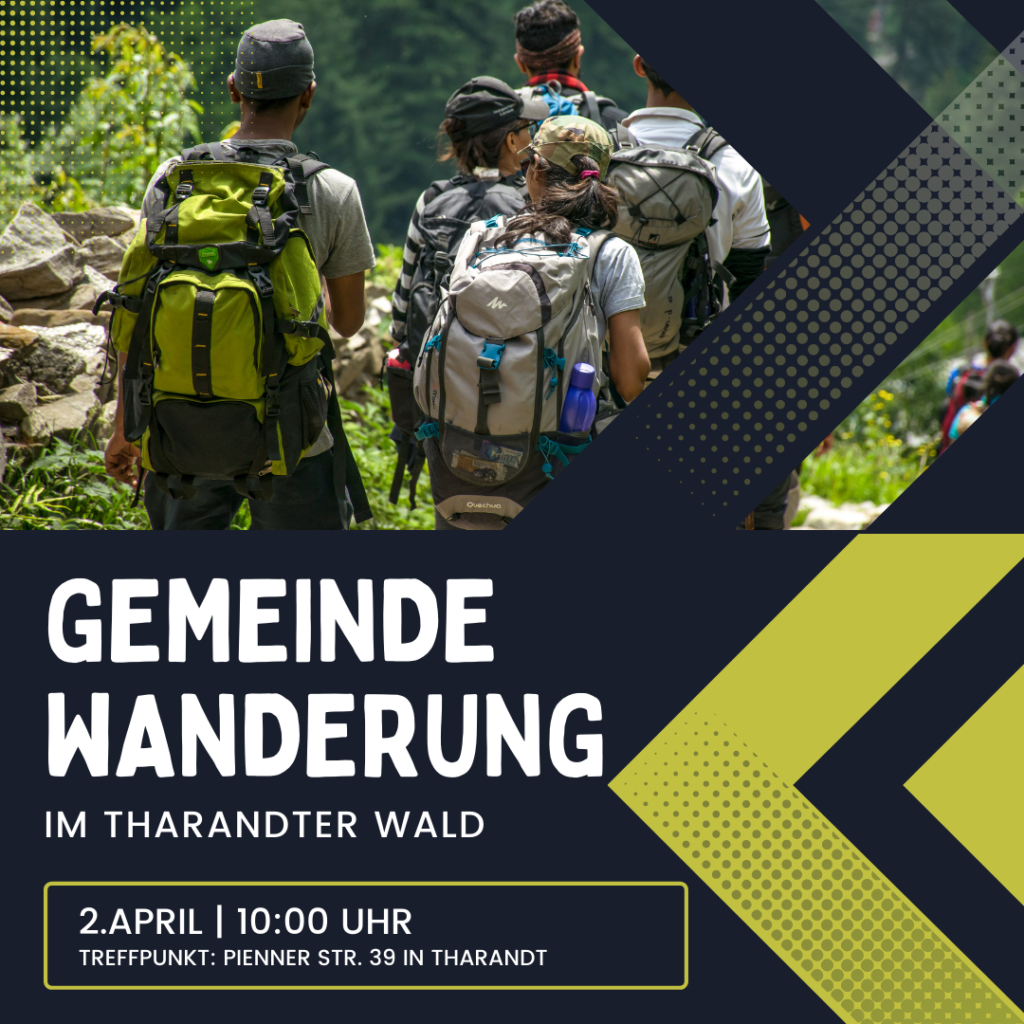 Together, we want to go on a hike through Tharandter Wald (Tharandt forest).
Our meeting spot is the parking space for hikers, opposite the address Pienner Str. 39, Tharandt. We are going to be on the hike for about 1,5 hours and then sit together for a lunch-picnic (thus, please bring food and drinks for your family/yourself).
After this, we will hit the trail and return back to Tharandt.
If you want to get to know our church better, this day of fellowship is a perfect opportunity to do so.
We are looking forward to meeting you!