Marriage network events in 2022

The ecumenical marriage network from German Evangelical Alliance Dresden has planned several events in 2022.
Marriage ministry network is an initiative by churches in Dresden to support and connect marriage ministries in churches inside the Evangelical Alliance. […]

Flyer marriage network
You find all information about this marriage network here: www.ehenetz-dresden.de.
You can download the flyer as a PDF file here.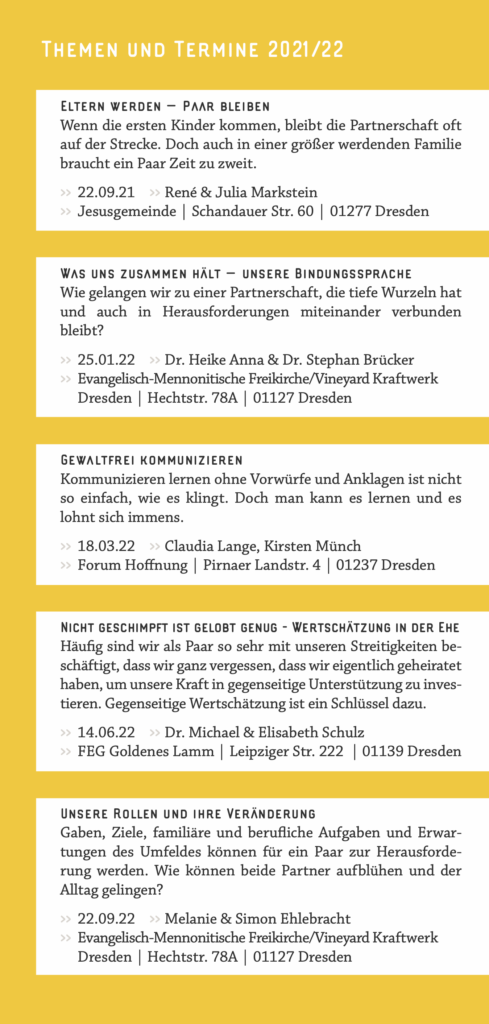 Become parents – how to stay a couple.
What binds us together – our bonding language.
How to communicate non-violently.
No complaints are praise enough – appreciation in marriage.
Our roles and their alteration.